Pattern: Kensington by Nancy Bush
Source: The Knitter's Book of Socks by Clara Parkes
Yarn: Jojoland Melody Superwash 100% Wool
It has been a while since I've knit socks for Jere (my huband), primarily because he threw the last pair in the wash. And the dryer. And now they fit the starchild. However, he promises, cross his heart and hope to die, stick a knitting needle in his eye, that he will never ever ever do that again, so these are for him.
I love the look of the Kensington pattern, which is achieved with simple 2-stitch traveling stitches in a diamond pattern on the front: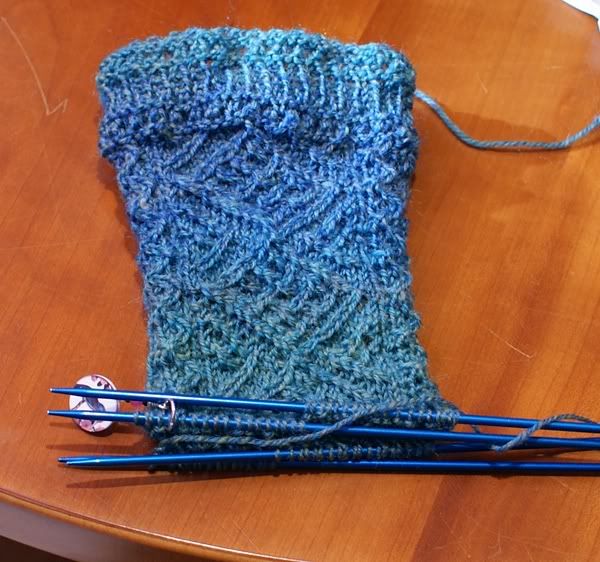 And little twists in back:
Unfortunately it only comes in one size, which was not nearly large enough for Jere's ankles, so I'm having to fudge it a bit with larger needles and more stitches. Fortunately it's a pretty stretchy fabric, so I didn't have to alter it too much to get it to work.