One of the tools that I find essential for knitting and spinning is a Moleskine squared journal. I throw it in my knitting bag and take or refer to notes whenever I need to. I do also try to keep track of projects on Ravelry of course (username: peaseblossom, come say hi!), but it's less convenient for the day-to-day stuff. Plus, the squares in the journal are perfect for copying over charts. Here's one for a cable pattern: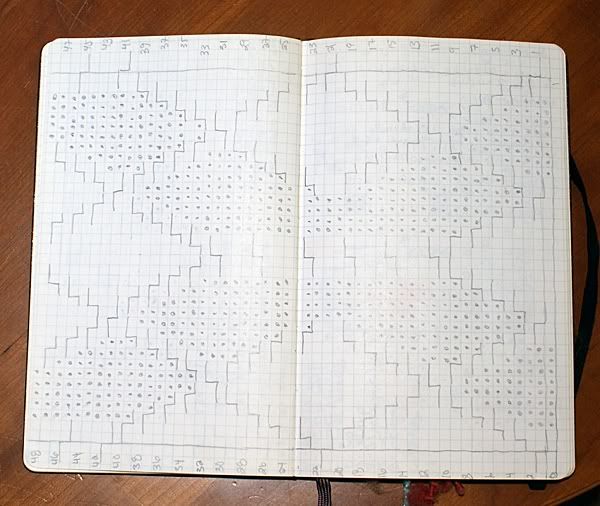 And here's that chart in action (the chart goes sideways because it was so long -- it actually goes over to the next page as well):
I also use it to keep notes and samples for spinning. Try doing that with a tablet!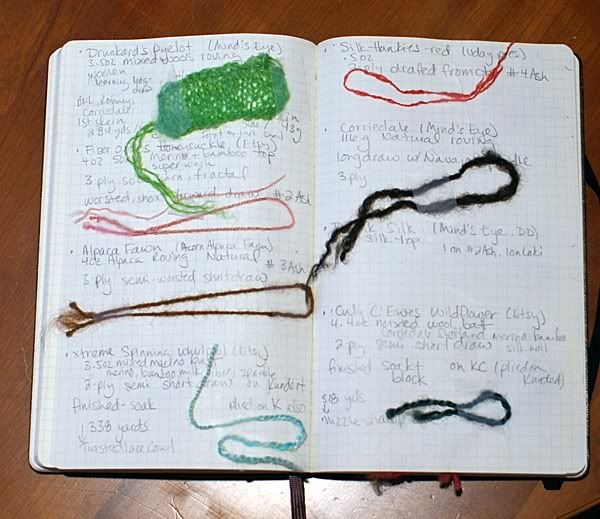 Anyway, I promised you a bonus, so if you've made it this far, here's an incredibly cute mushroom house that the boy made with needle felting: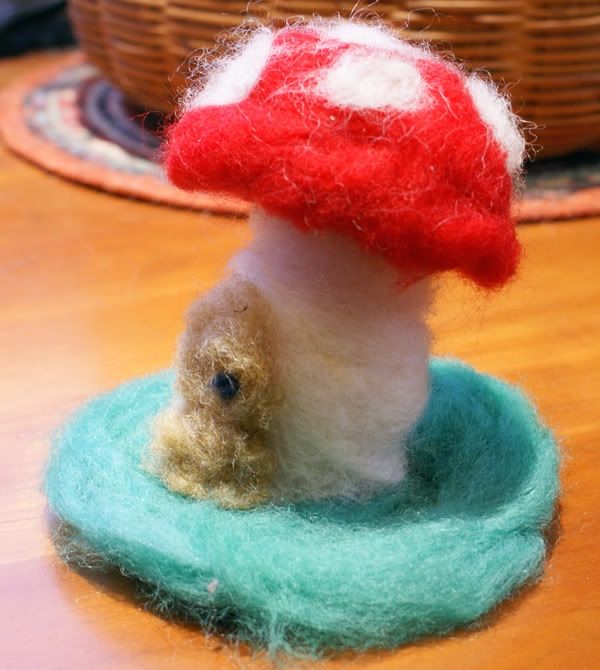 Didn't he do a great job?