Inspired by this post at Laughing Squid about yarn/plant bombing, I spent the last couple days messing around with making little containers for plants for a test run in my backyard: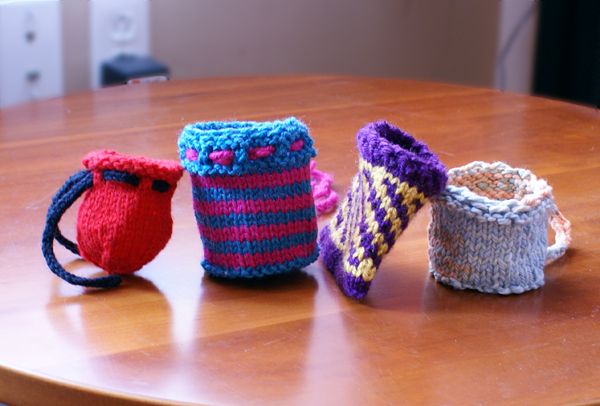 The red one is wool and the pale blue/peach one is cotton, and the other two are acrylic; two have flat bottoms, one is rounded, and the last is more pocket-shaped. After a couple of months of hanging up outside I figure I'll have a pretty good idea of how each material holds up.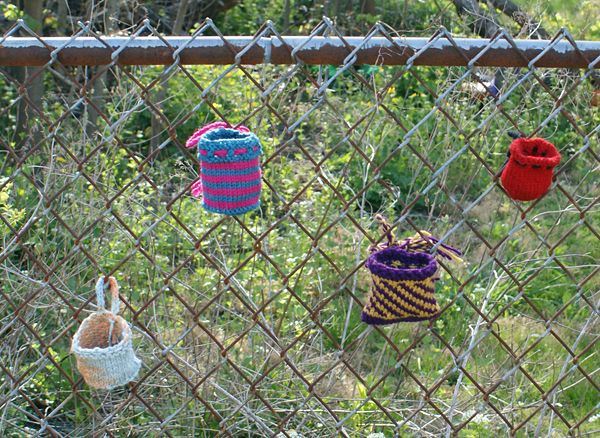 Then I went over to Allandale Farm to pick up some plants. They're just ramping up for the season, so there weren't a lot of succulents to choose from, so, more experimenting.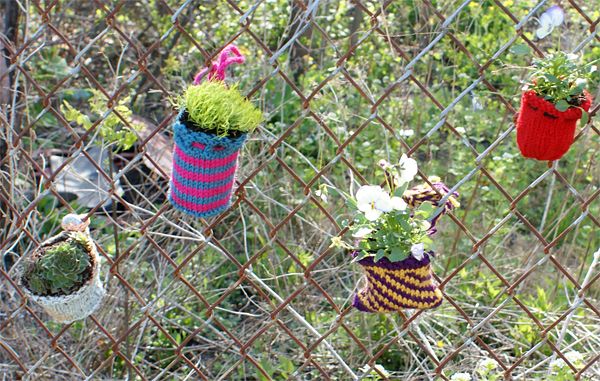 Here's the one I could find, a 'Red Rubin' hens and chicks plant: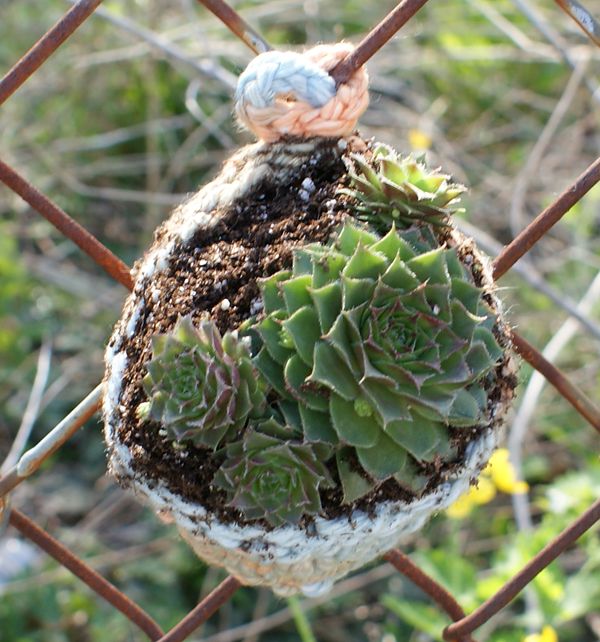 Then there was this lovely golden moss called 'Aurea':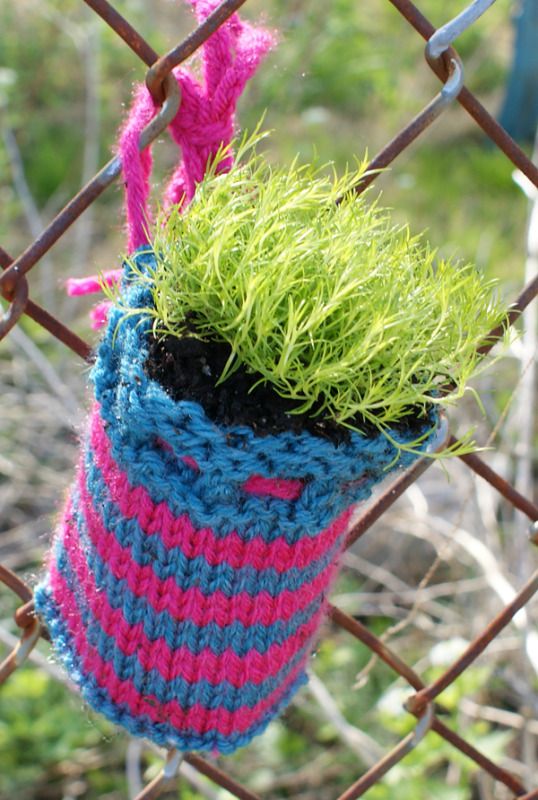 And the one thing they did have a ton of was pansies. These are 'Sorbet Coconut Swirl'. The starchild made me buy them.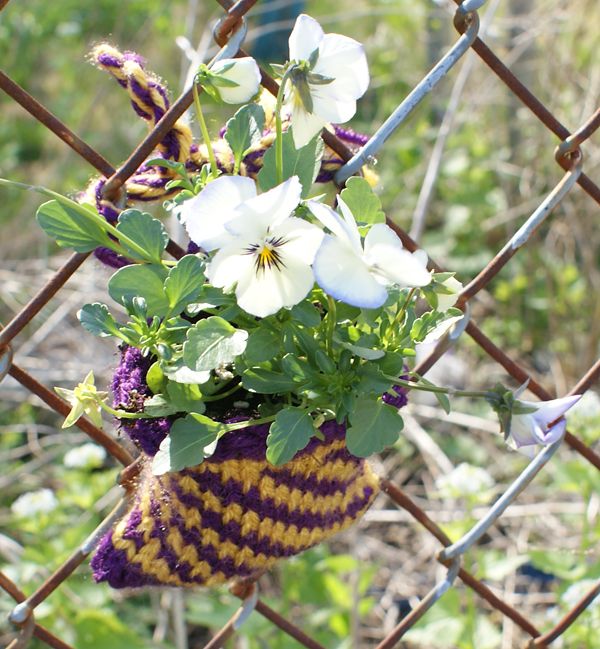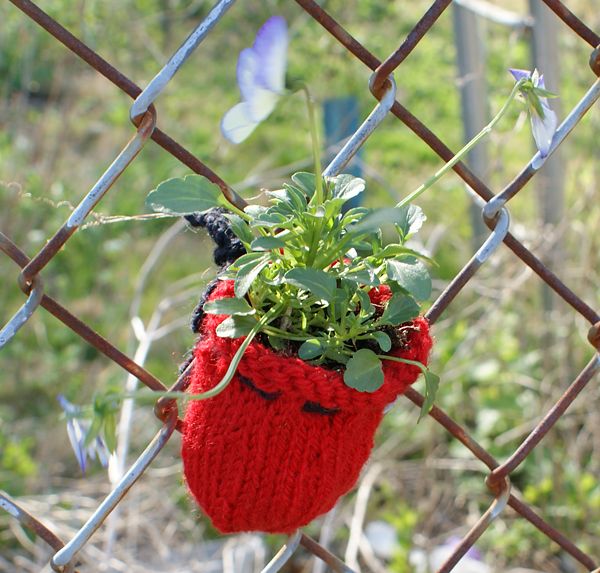 At least she helped with the planting: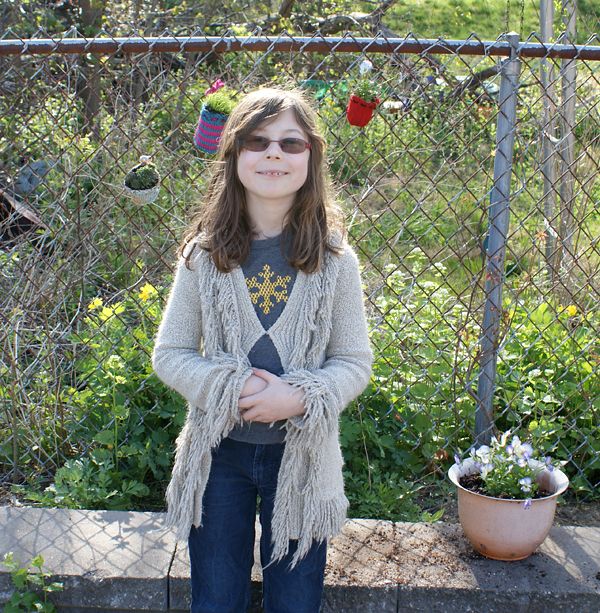 I'll let you know which plants/fibers work best, but the containers at least all worked well for their initial purpose as tiny pockets for plants.