I have been spending all of my free time on spinning these past few days -- reading about spinning, watching spinning videos, and, of course, spinning. I managed to spin and ply those batts fairly quickly. They're soaking in hot water as I type, but first, old business: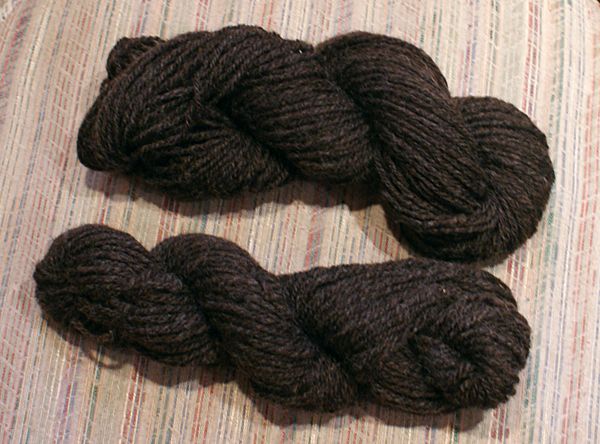 To whit: I finished the Corriedale the morning of the day that I got my spinning wheel delivered. It was still hanging up to dry then, but it's finished now. I don't know if you can tell from the photo (and apologies about the light in these -- it's been cloudy the past couple days) but the yarn just puffed up amazingly squishy in the wash, as Corriedale is wont to do. I ended up with 196 yards/100 grams of 3-ply yarn, spun mostly woolenly, some on drop spindles, some on the Navajo spindle, and plied on a drop spindle as well.
Now that that's covered, we can move on to the new business, which is the textured batt I spun up this week. Here are the singles: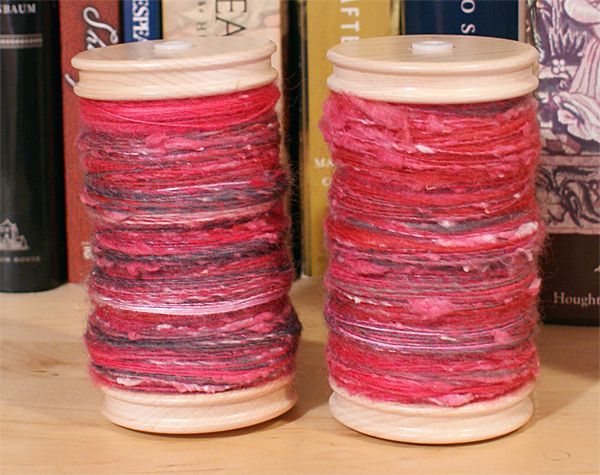 And here's the plied, but not yet washed, yarn: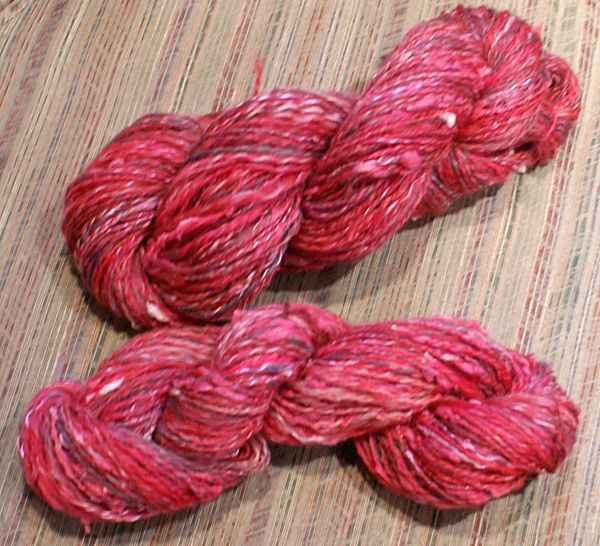 I had fun spinning it, and I learned a lot about the basic mechanics of the wheel. For the next couple of days I'll likely play around with several different types of fibers/drafting techniques to try and figure out how to make them work.