About a year ago I bought 4 oz. of 50/50 Merino/Bamboo top in the Honeysuckle Rose colorway from Fiber Optic Yarns with the intention of spinning some sock yarn.
I planned to spin it all on my little .75 oz. Ashford spindle, but unfortunately, it took me way longer than I expected, and I got very distracted along the way by other spinning and knitting stuff going on. With about two-thirds of the project done, I stalled.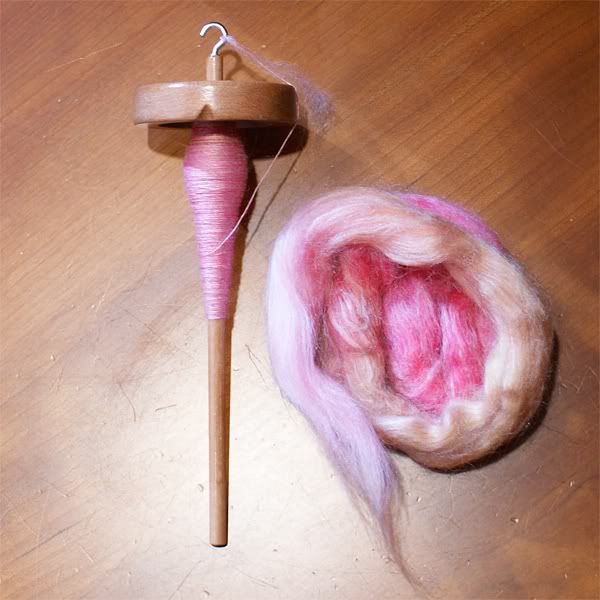 Fortunately, buying the Lendrum has given my spinning life the jolt that it needed, and I've been finishing up all kinds of old projects (as well as starting a bunch of new ones). It was actually pretty easy to pick up that final third on the wheel and go with it.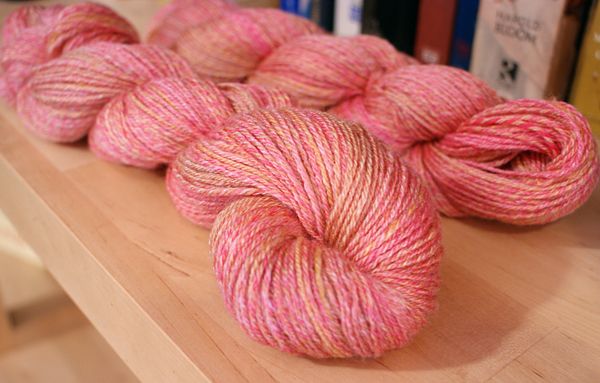 So, this is my sock yarn, about which I am ridiculously excited. It's three-ply, about 570 yards, which is more than I actually need for socks but it's nice to have some extra. It's worsted, fairly tightly spun and plied, for extra wearability.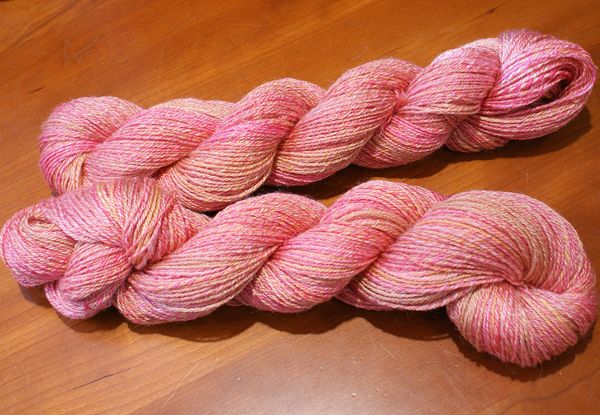 I spun it fractally, which means I spun one ply from the top as-is, one ply I split the top in half, and the third ply I split in thirds. This gives you increasingly shorter color repeats, and a marled yarn.
Coming soon: will I find a sock pattern worthy of this yarn?