Exclamation points, gotta love 'em. How else would you know how excited I am to add these fingerless mitts to my shop? Yes, they finally dried out and finished blocking and are ready to go: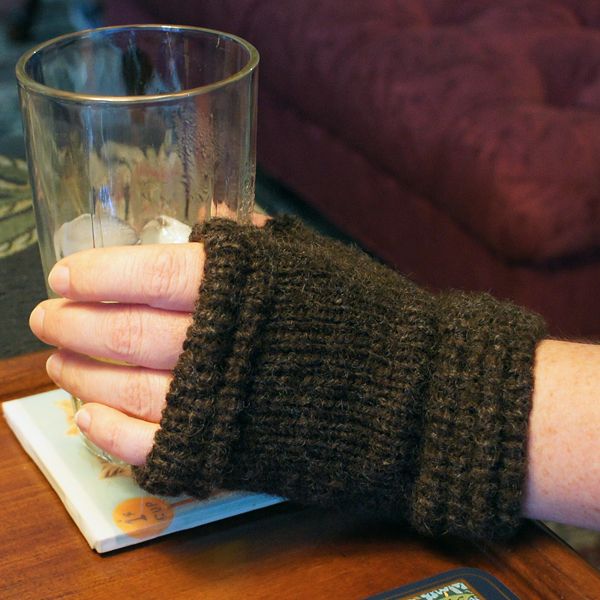 Many thanks to J- for being a very useful hand model indeed, and to A- for the use of her lovely home as a backdrop. We were drinking iced tea, because it's hot out, and the photo would probably make more sense if it were hot tea instead, but just go with it.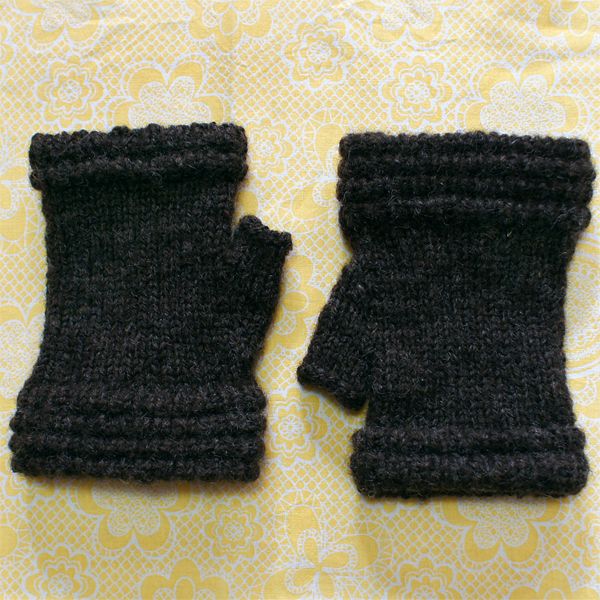 I am also exclamation-point-excited to share my new Fat Chickadee Facebook Page. Go friend me and keep up with the latest Fat Chickadee news!