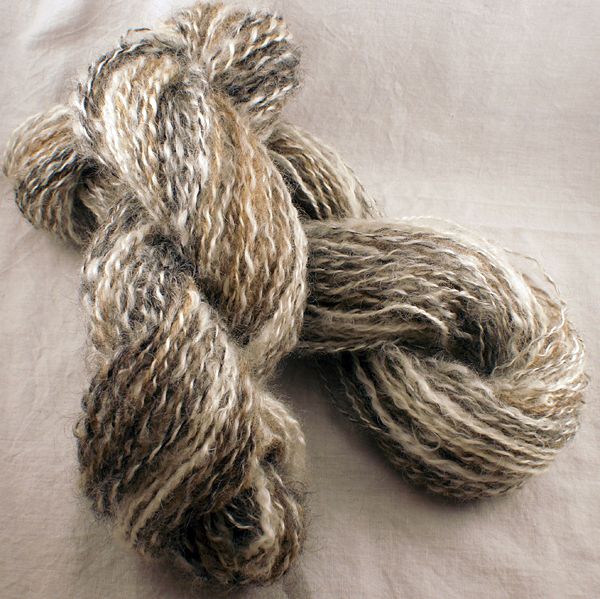 This yarn was so much fun to make! First, I spun it directly from the locks, which meant that I really got to know my fleece. Then, I spiral-plied it, which I hadn't done before, and which is really entertaining. Well, for plying, anyway. If you've done some spinning you know what I mean.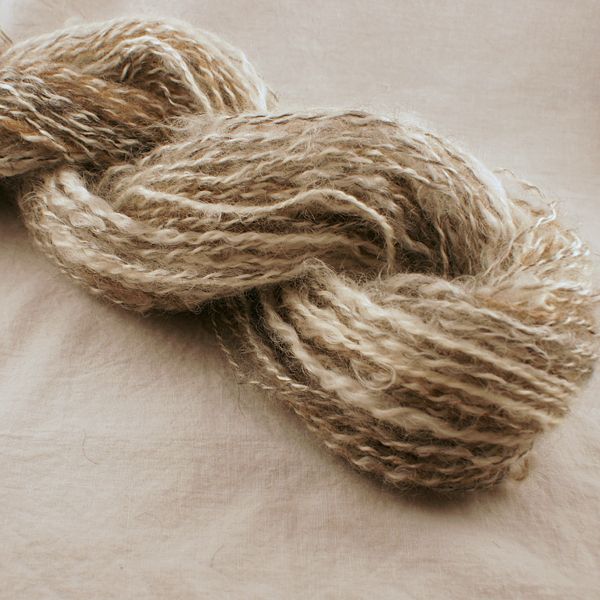 I'm really happy with the way it came out, both the stripeyness and the fuzziness. I wanted a yarn that highlighted the color and texture of the longwool fleece, and that's exactly what I ended up with.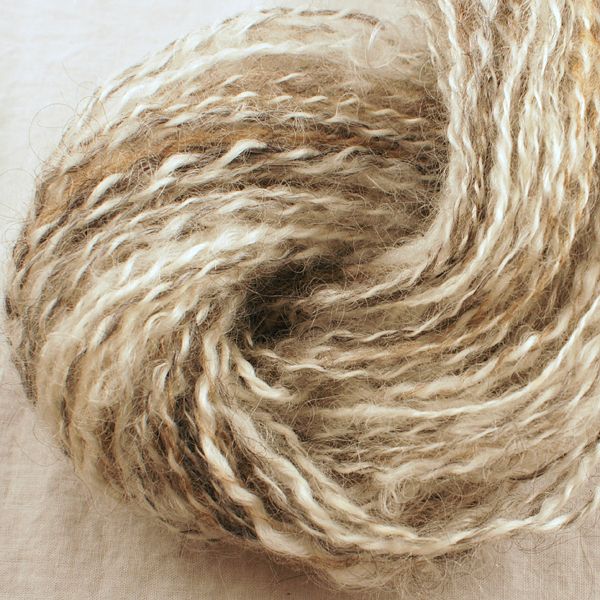 Two skeins, now available on my etsy shop!