I'm exactly halfway done with two projects right now. I'm spinning some two-ply fingering weight alpaca yarn that I think would be great for a lace project.
The fiber is a mix of suri and huacaya alpaca from Acorn Alpaca Ranch in Millis, MA. We went to their open house maybe two years ago, and I'm hoping to make it out there again this year.
I'm also knitting some mittens for the boy: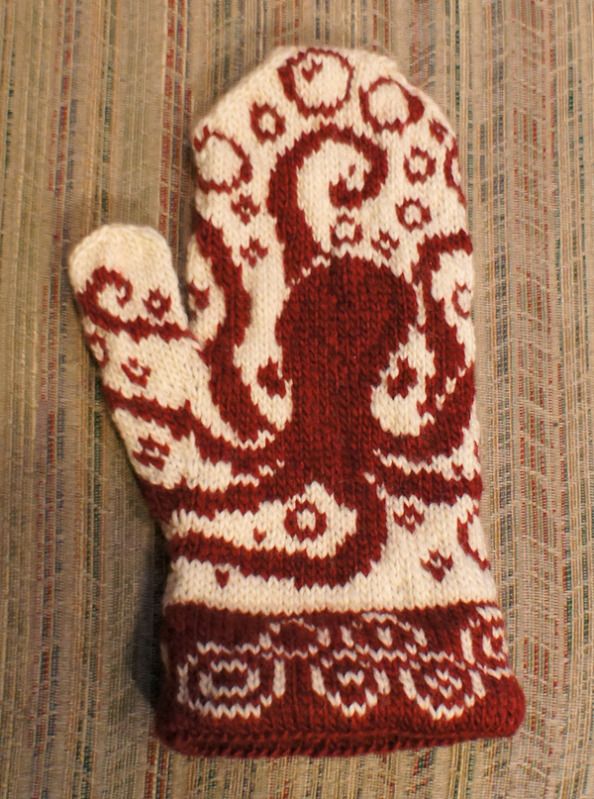 We found the pattern, Octopus Mittens by Emily Peters on Ravelry and the boy picked out some Manos del Uruguay silk blend yarn at JP Knit and Stitch.