Pattern: none (I made it up)
Source: none (but inspiration taken from both Alice Starmore's Book of Fair Isle Knitting and Fearless Fair Isle Knitting by Kathleen Taylor)
Yarn: Classic Elite Yarns Fresco (wool, alpaca and angora)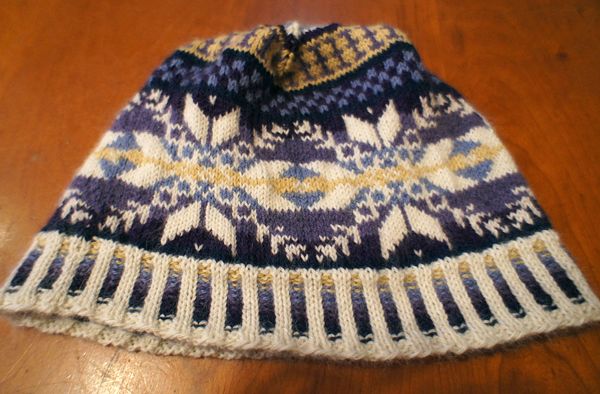 I'm super happy with how this hat came out! I basically smashed up the snowflake pattern from one project, the little peery patterns from a different project, and then the hat pattern from yet a third project. I think it works. Photo of me by the boy, taken while I was spinning.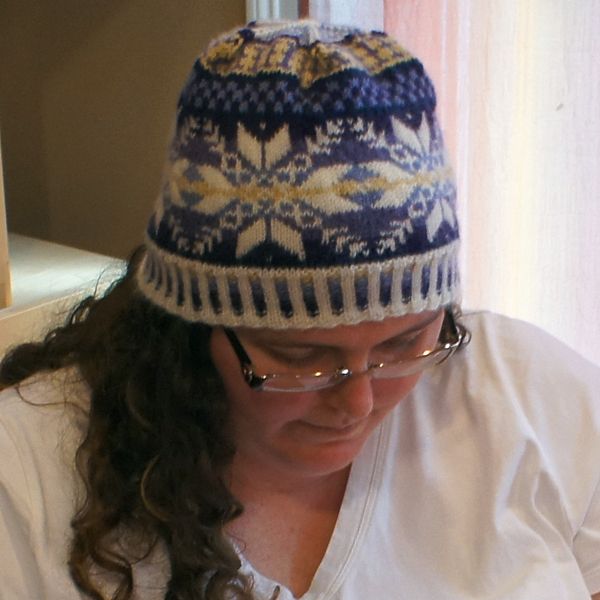 The yarn is fabulous and I'm already thinking about what I want to make next (I have leftovers probably enough for gloves).