I had a little extra yarn leftover from this handspun alpaca, so I knit up a little lace swatch to show it off: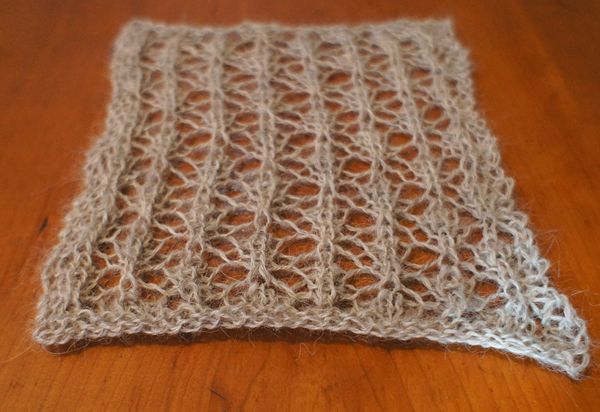 That's a Shetland lace pattern from Victorian Lace Today by Jane Sowerby.
I also finished up these high octane socks. With such a busy yarn I figured I'd better pick a pretty simple pattern; Turbo Toes is mostly stockinette in the visible parts of the sock, with slip stitch patterns on the toe, heel, and sole for maximum wearability.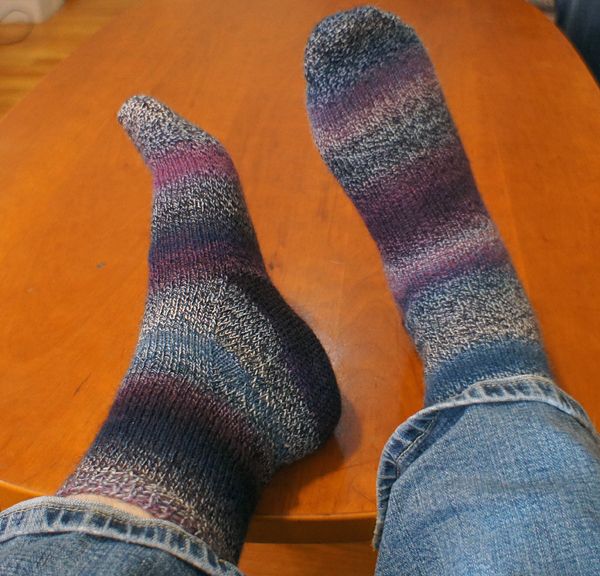 Pattern: Turbo Toes by A. Karen Alfke
Source: The Knitter's Book of Socks by Clara Parkes
Yarn: Schoppel-Wolle Crazy Zauberball