I hope your holiday season was merry and bright! I was super excited to find new sock needles under the tree this year. I'm currently using them on a second sock to go with this finished one: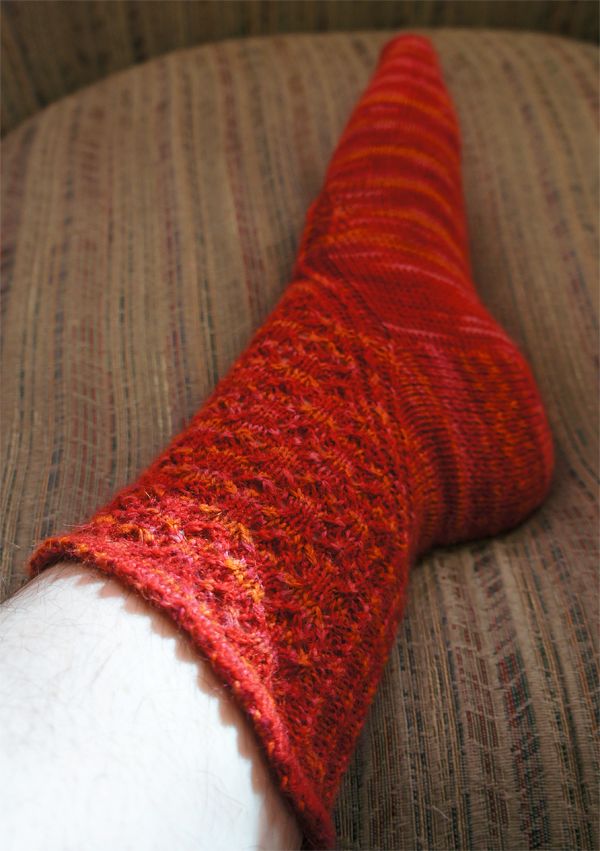 I also started a much larger project, a lightly-cabled sweater vest for my husband: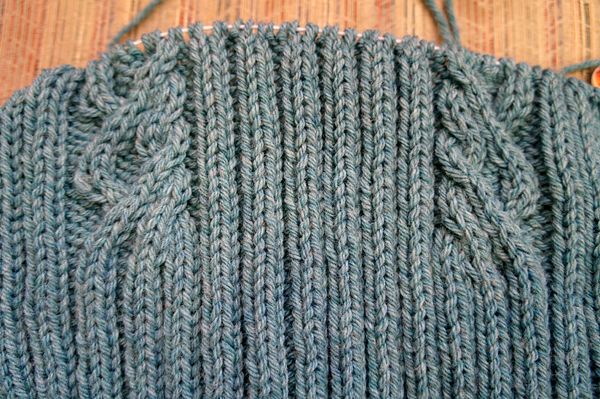 I haven't knit anything cabled in a little while, and I'd forgotten how much I love it, both the process and the finished product.
I don't make resolutions, but I'm looking forward to doing a lot of knitting and spinning this year, and I have a few ideas for projects for the Fat Chickadee shop as well.