Not going to lie, this has been a stormy and difficult February for a lot of reasons, but at least it has given me plenty of opportunities to hunker down and knit. I was super excited to work on a project for my friend D-- who wanted a new hat. She picked out the yarn (Knit Picks Stroll Handpainted in Frosting), gave me some idea of what style she wanted, and let me measure her head, and I came up with this: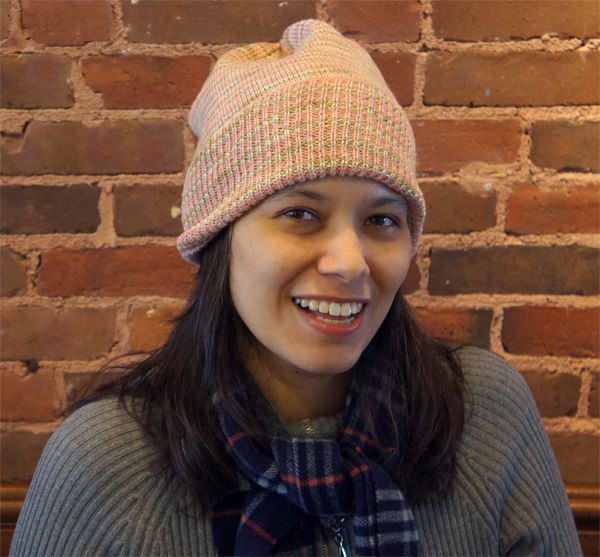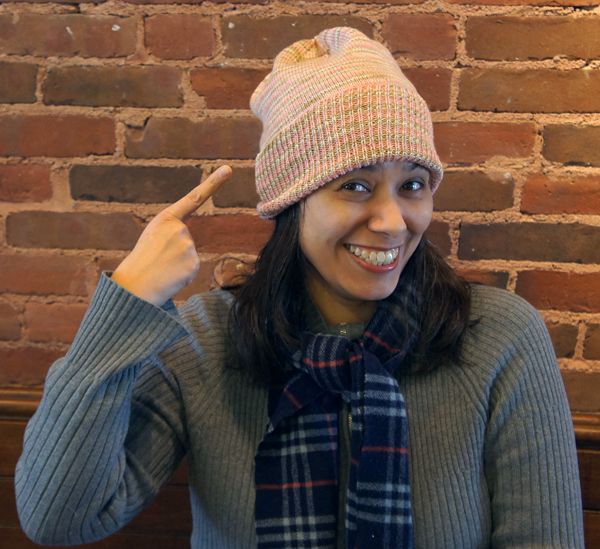 I hope it will keep her warm and brighten up the rest of the winter!
I also finished a sweater vest for my husband. The pattern is Delius by Bristol Ivy (from twist collective fall 2011 via Ravelry), and the yarn is Berroco Vintage from JP Knit & Stitch. I liked the simple cable pattern, and it's been a while since I've done anything in worsted weight yarn -- it knit up wicked quick.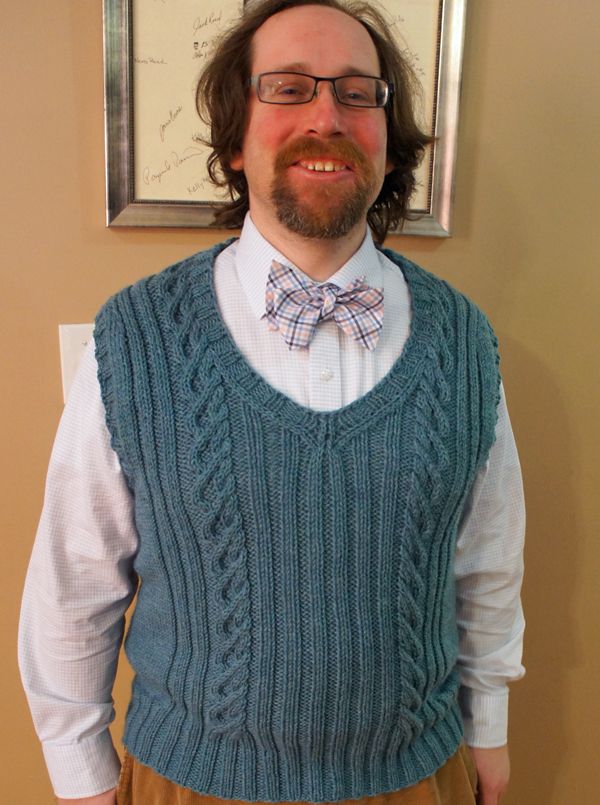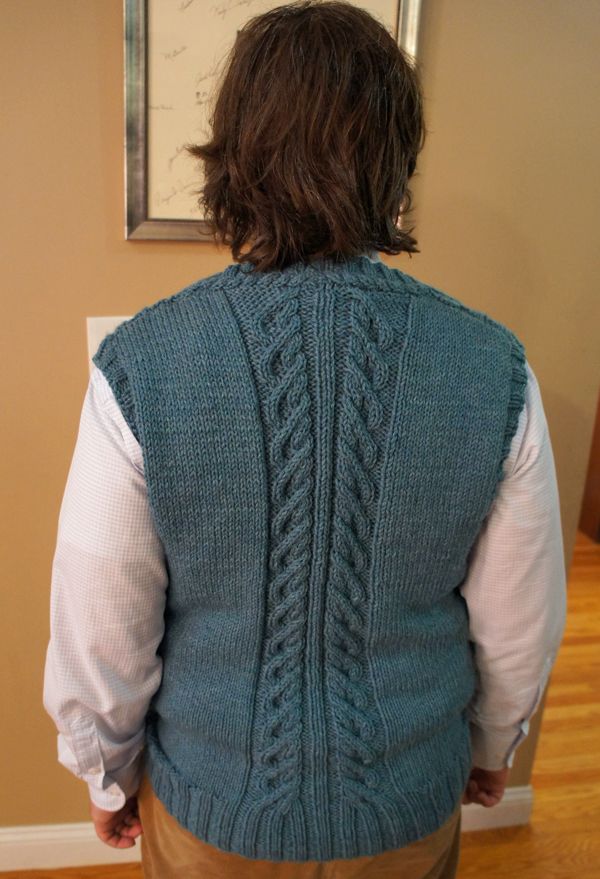 I'm still trying to finish up a pair of socks that I've been working on for ages, and I've started a few new projects (a pair of stranded fingerless mitts for me and a couple of spinning projects, too) with spring in mind. I don't know about you, but, knitting aside, I can't wait for this winter to be over.