Good news: Fat Chickadee is back in business on Etsy. To celebrate, I added a new mohair bouclé yarn: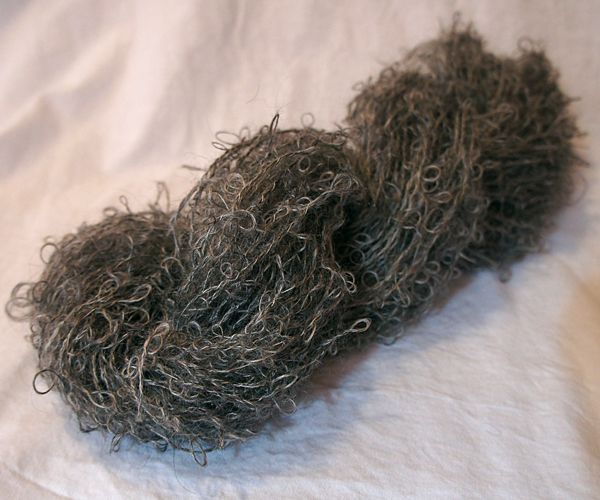 Bouclé means curl or buckle in French, and this yarn is full of buckles, curls, twists, loops, and figure-eights.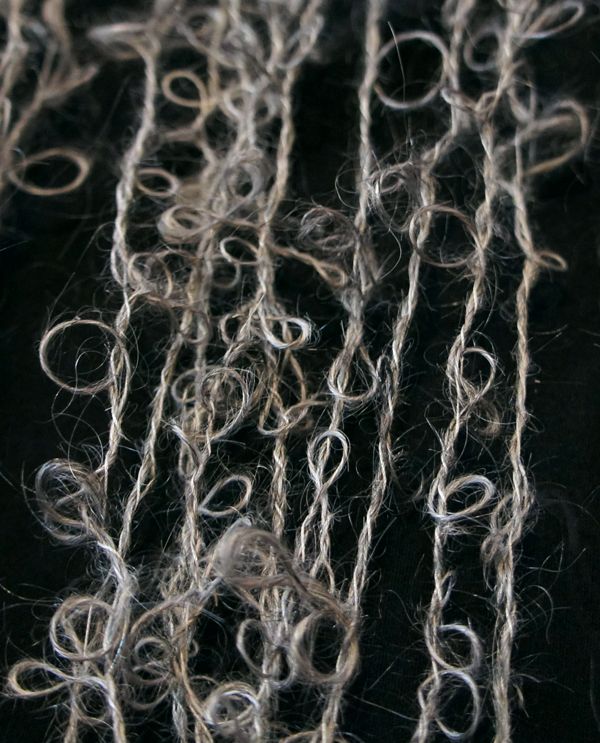 The main fiber is from adorable silver-grey mohair goats from Wicked Good Farm in Vermont, and it's bound with a commercial cotton thread.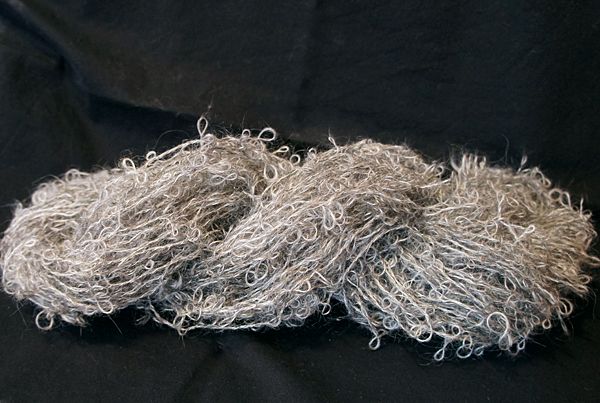 I also took some new glamour shots of a few old listings: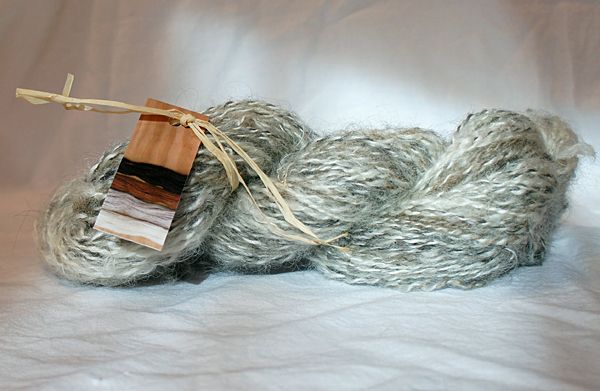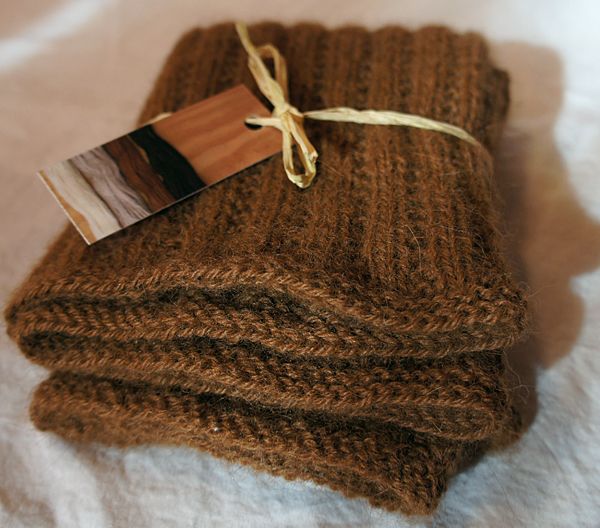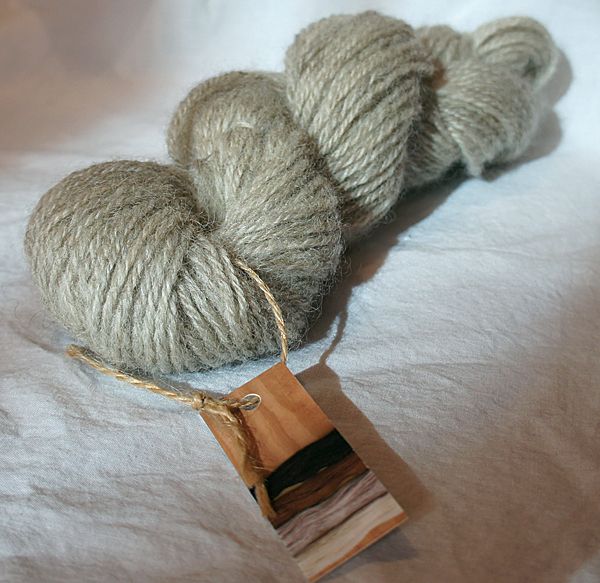 So everything's feeling fresh and new in time for spring.