You never know when inspiration is going to strike. I was looking for a good pattern for beginners, and while I was browing bag patterns on Ravelry I came across a pattern with owls on it -- much too complicated for newbie knitters, but it gave me an idea. I ran to my box of craft supplies and banged out this owl baby in less than an hour. The pattern is super easy, and the result is, I think, quite fetching.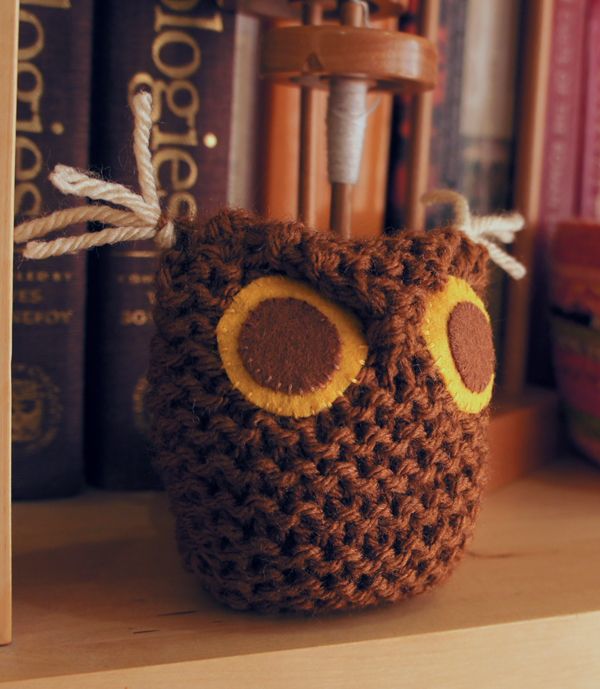 He does look a little grumpy. I think it's because everybody tells him how cute he is, and he yells at them "I'm not cute, I'm a dangerous nocternal predator. Whoooo!" But then his voice kind of squeaks at the end of hooting, and everybody goes "Aww" and that's the story of why he's always a little grumpy.
Anyway, I put the pattern up on my Ravelry store: Owl Baby and it's free, so you should make one, because everybody needs an owl baby, right?