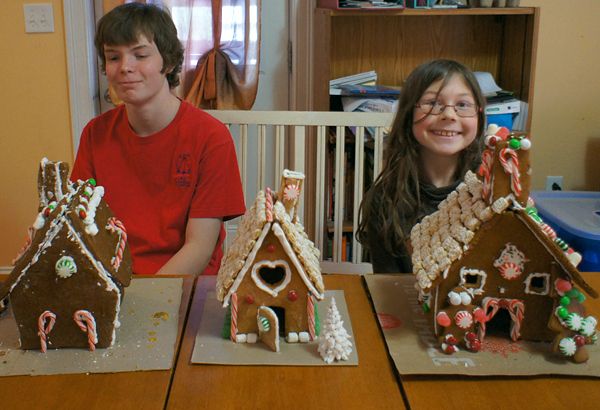 The kids wanted to make gingerbread houses this year, and, seeing as how I generally enjoy making things, I said okay. I'm pretty sure I made one or two when I was a kid (with my mom's help!), but I'd never done it as a grownup, so I looked to the internet for guidance. Because we were making three houses, I tried out three different recipes, and three different house templates. This isn't a cooking blog, so I'll spare you the details, but they all more or less turned out well, and we had a good time over the two days it took to make them (one day for making the dough and rolling and cutting out and baking the pieces, the next day for construction).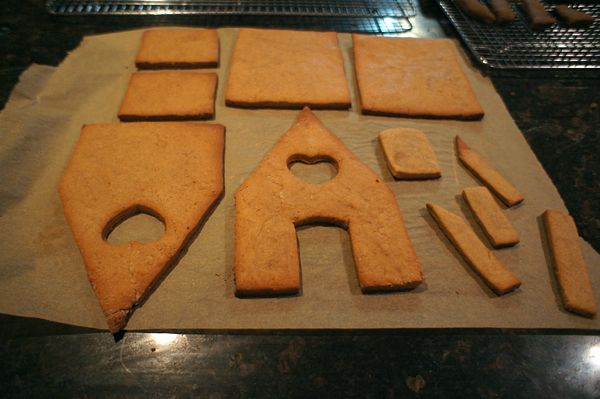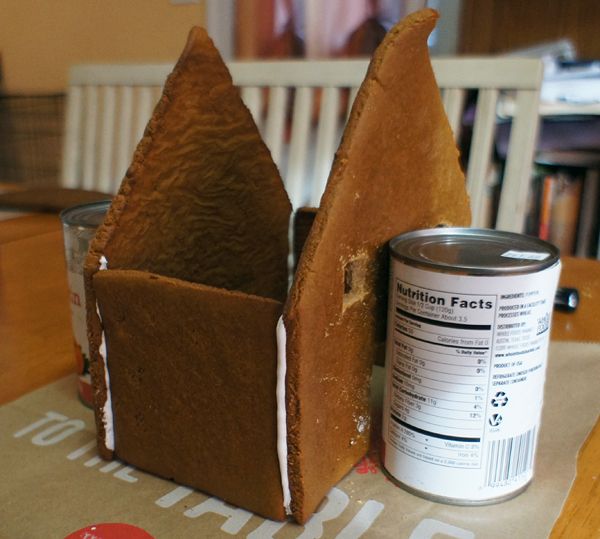 The starchild's was this Elf House pattern, made with dough from Simply Recipes: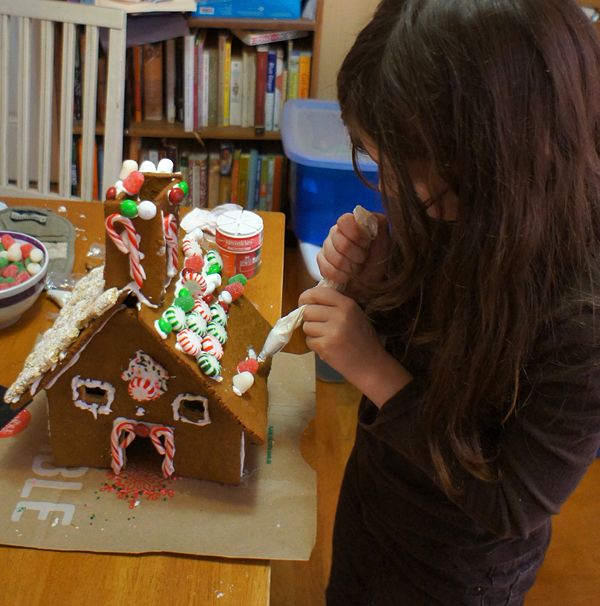 The boy's used construction gingerbread dough from King Arthur Flour, and a template by Martha Stewart (we also used the caramel sauce method of construction from MStew, which worked quite well):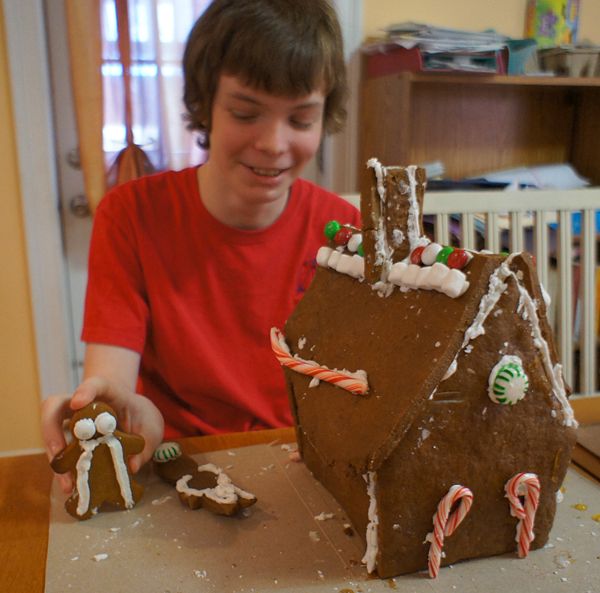 And mine was both the recipe and the pattern from Pastry Pieces bakery's helpful pdf: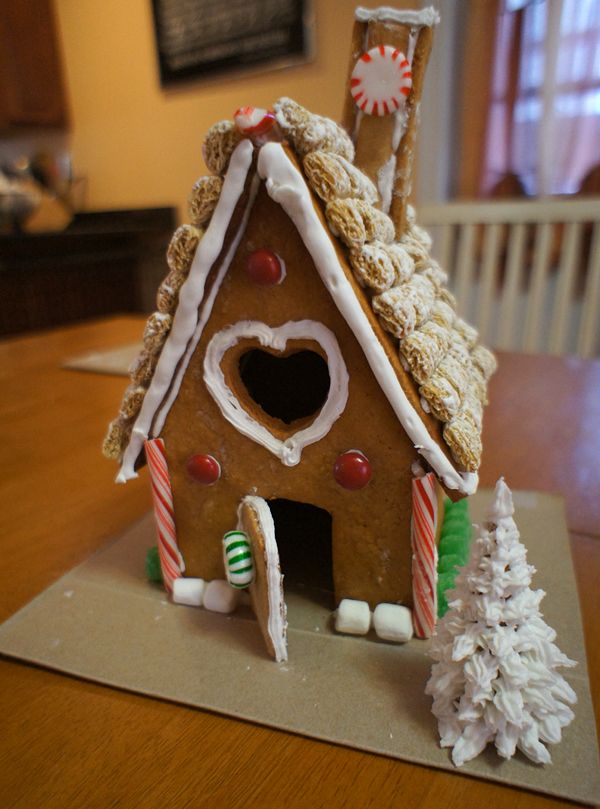 Now our house looks festive and smells delicious. And is only slightly covered with a layer of sugar and crushed peppermint candy.