I'm working on a couple spinning projects right now, which pretty much guarantees that I won't get any of them done any time soon, but it gives me some day-to-day variety, anyway. The first is this cloud of angora rabbit fiber that I took home from our visit to Northern Heights Farm this winter.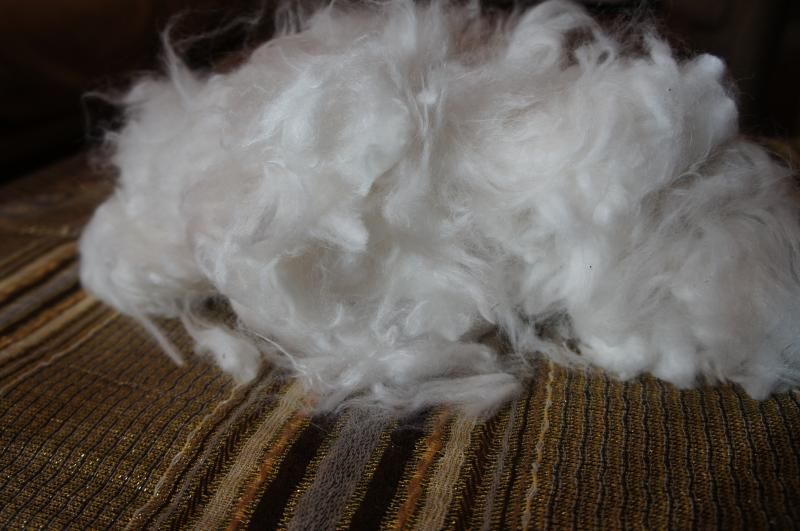 If you are ever in the area I highly recommend going on one of their sleigh rides -- they are super nice people and it's totally fun. In addition to gorgeous draft horses they have an array of animals from chickens to donkeys to fluffy bunnies. This fiber is from a fuzzball named Digger, and I'm trying a little on my smallest spindle before probably doing the rest on the wheel.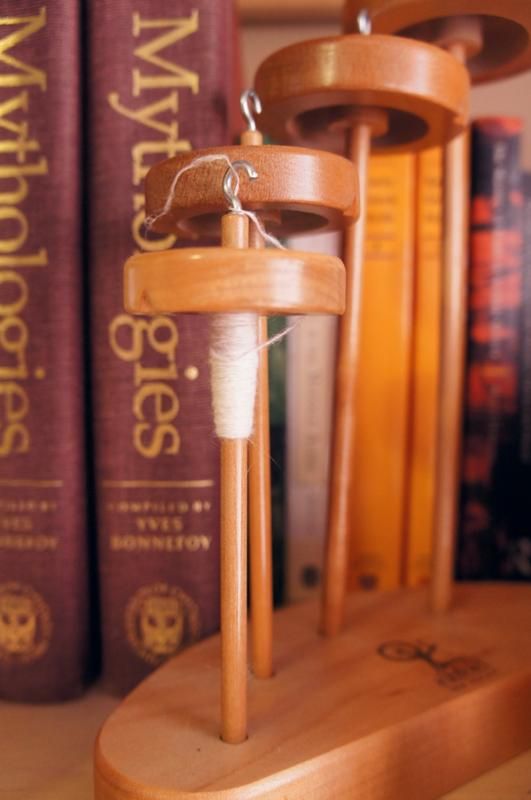 Except that right now I don't have any bobbins free. One is being taken up with some yak down that I bought as part of an impulse 'buy an ounce each of several luxury fibers and try them all out' thing. It seemed like a good idea at the time, and it was, because it's always a good idea to try out new fibers, but I think it's going to take me a while to work through them.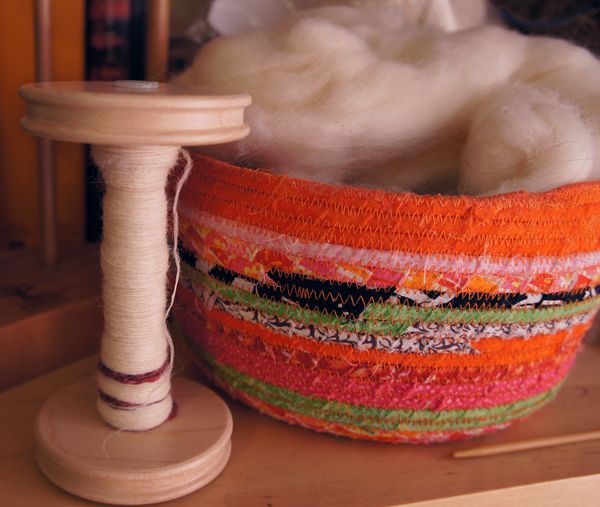 Finally, I bought two braids of hand-dyed fiber from The Spun Monkey, (alternate post title 'Monkey and Rabbit') a dyeworks in Brattleboro, VT. They were having a sale, and so I picked up a Polwarth/Silk blend and a Wensleydale, dyed in the same colorway.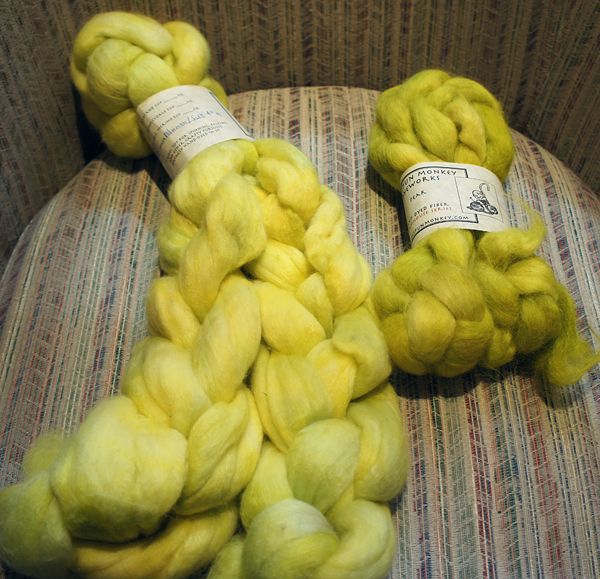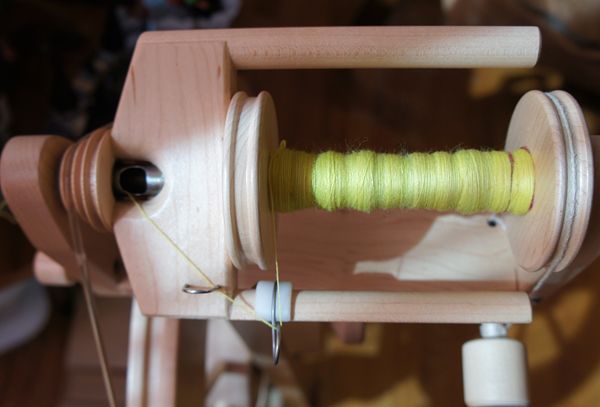 Aren't they gorgeous? That's the Polwarth/Silk that I've started working on -- it drafts like a dream. I think I'm going to spin each separately and then ply them together into a two-ply yarn for lace. That's my current plan, anyway.