I don't really need slippers in July -- does anybody? I try not to even wear socks until at least October -- but I can't help myself, I must knit everything from The Shape of Knitting. These are her Square Arches, in Noro's Kureyon yarn:
Kureyon is a bit heavier than the yarn called for in the pattern, but that worked out since the slippers as written would have been a bit small for my feet.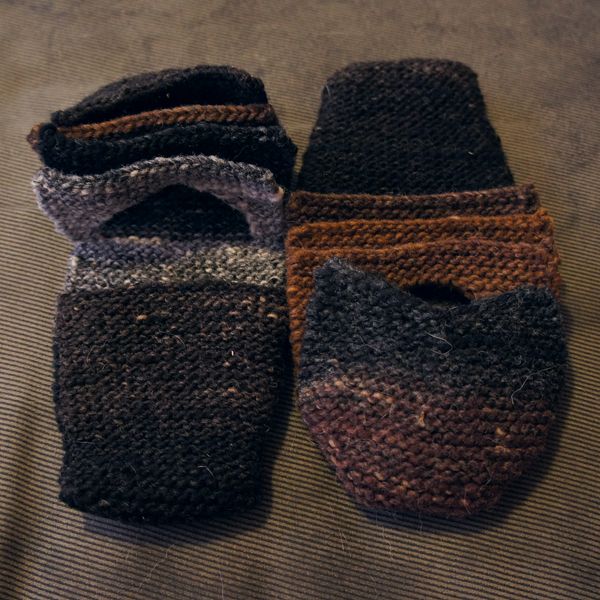 Let's be honest: knitting slippers is kind of an exercise in frustration, since unless you felt them or sew on some leather soles or something they wear out absurdly quickly. On the other hand, that gives you an excuse to make more slippers, which you can usually knit up absurdly quickly.