In mid-August I start yearning for all things fall, so yesterday I took a trip to JP Knit & Stitch to buy some yarn for fall projects. I'd already asked the kids what they needed/wanted. They're both pretty well set on hats and mittens and scarves. The boy asked for a Captain America pullover sweater, so I got some red, white & blue Cascade 220 Superwash for him: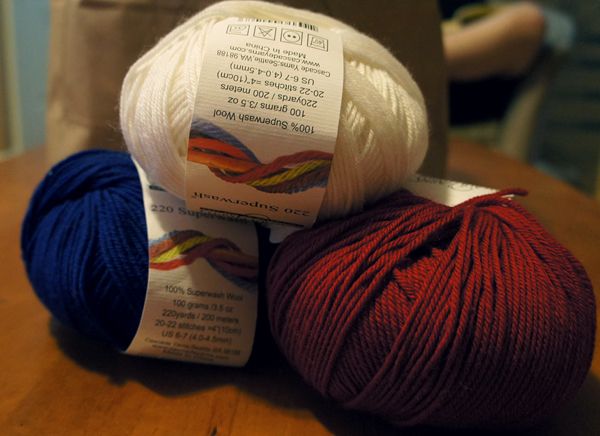 And the starchild asked for those soft shoes I wrote about last time, and a pixie poncho (a Spud & Chloë pattern) made with Spud & Chloë Sweater (we're waiting on the Ice Cream colorway, which we had to special order):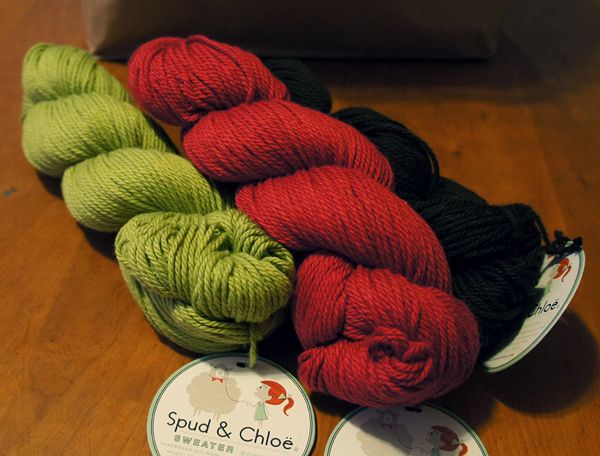 I'm also making a couple of dish towels for the store, so I brought home some Jil Eaton Cottontail cotton yarn as well: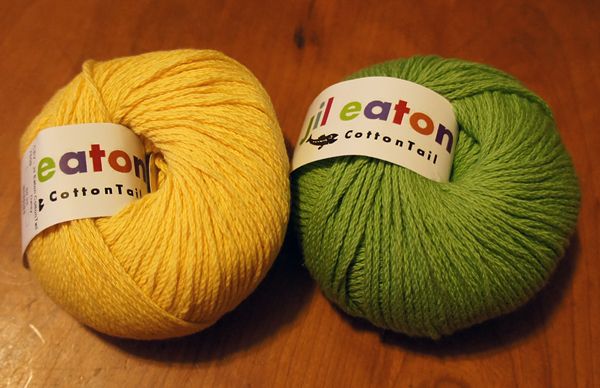 In case you were wondering, yes, I do still have several projects that are as yet unfinished by me. In my defense, all of those are also for me, and knitting for other people is fun. Also, the tangle of yarn on the back of my slipper insert is really bringing me down: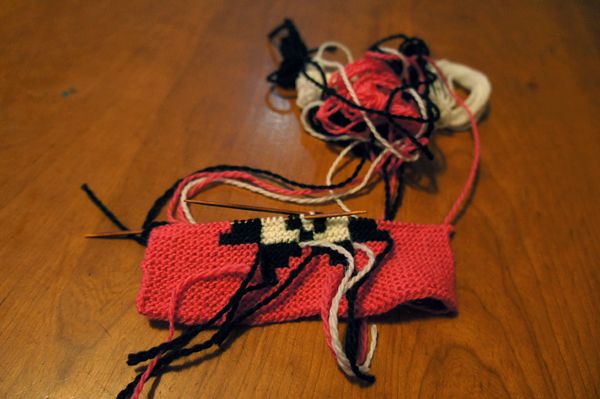 But they are going to be rock 'n roll when I finish, right?