Yes, more slippers! I asked the kids what they wanted me to knit for them this fall -- I try to make them something they need or want every fall/winter -- and on the starchild's list were these Icelandic Soft Shoes, from Icelandic Handknits by Hélène Magnússon. These are a knitted reproduction of a traditional soft shoe, for wearing inside the home. The originals were made of fish skin, with knitted inserts:

(an example of a wolffish skin shoe, via knitorious)
As it turns out, I had some lopi wool in my stash that I picked up when an acquaintance was getting rid of it. The slipper pattern was a one-size-fits all deal, so I spent pretty much an entire Saturday trying to re-size them for the starchild's tiny feet -- a process that was complicated when it turned out the yarn I had was very inconsistent.
What I ended up with have a longer point and no strap (the knitted pattern has a strap to keep them on your feet), but they're cute, they do stay on, and the pointy toes were, I think, what attracted the starchild to the pattern in the first place.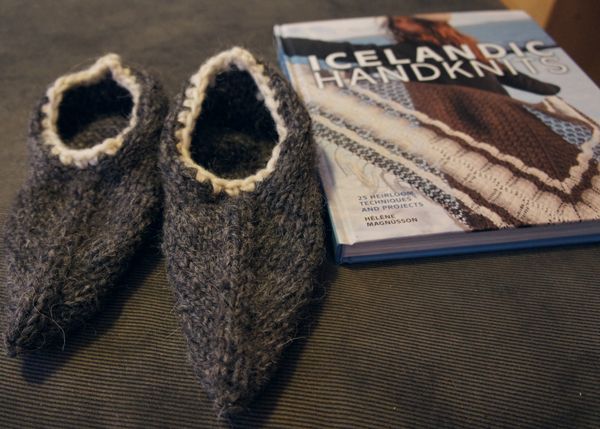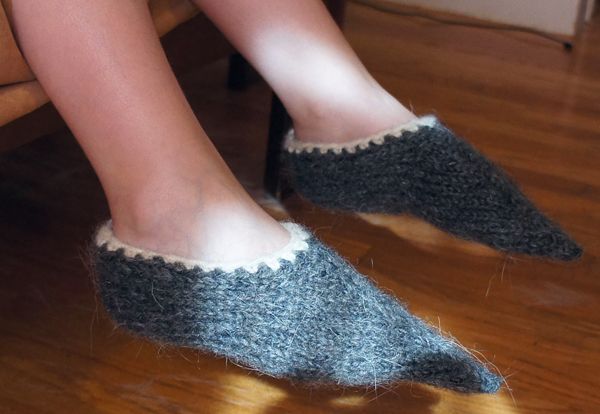 Once I had worked out the slippers, figuring out the inserts was pretty easy and kind of fun. I like the look of the garter intarsia, and I love the idea of making these intricate patterns that go on the inside of your shoes and pretty much nobody sees them except you. I used Palette from Knit Picks, because it was the right size and because it come in pretty much every color. And also because it will likely felt a bit with wearing and hopefully last longer.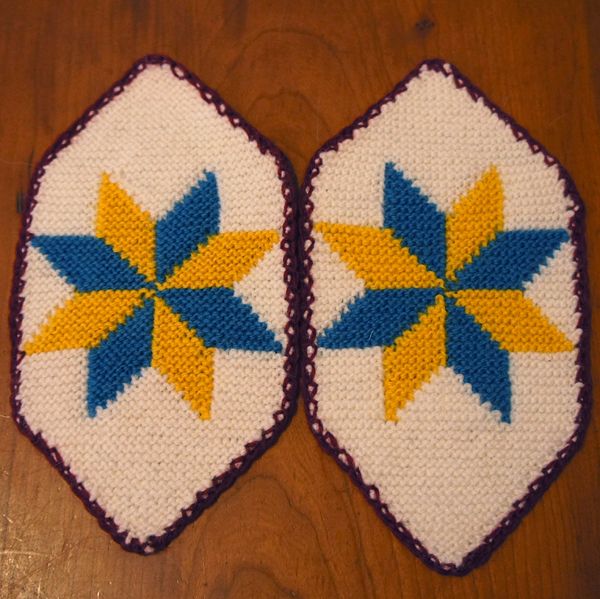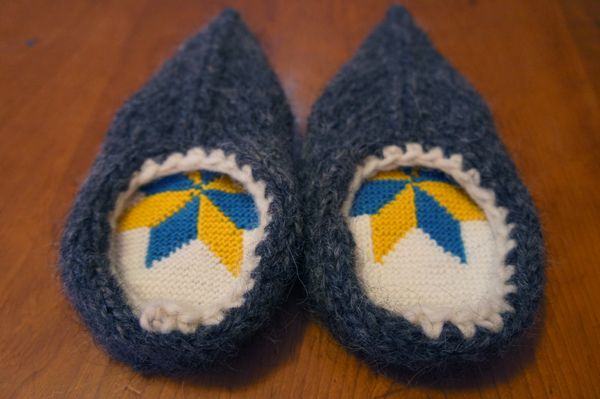 I ended up liking them so much that I made a pair of slippers for me, but more on that in part 2.