In addition to the knitting projects I'm currently actively working on (the brioche cowl and sweater vest, and socks for Jere), I have a couple of projects in the background that I only grab occasionally when I really need a break. The first is one that I started with the intention of its being a background project; it's an afghan made from leftover bits of sock yarn (of which I have a ton):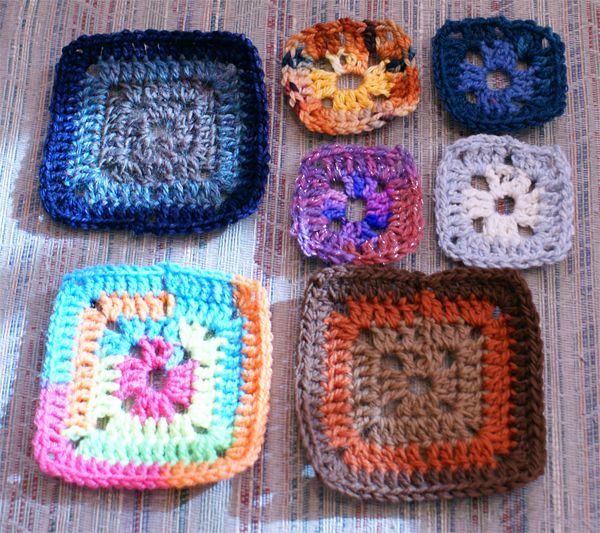 It will eventually be a very un-color-coordinated version of the Babette's Blanket pattern from Interweave, but seeing as how the pattern calls for 126 squares and I've made maybe 12? It may make a sweet going away to college present for one of my kids someday.
The other project lingering in the background was not so intentional. It's a myrtle leaf lace shawl from Victorian Lace Today by Jane Sowerby, and it is a lovely pattern, but when I chose it I didn't know very much about lace and didn't really realize how much of a pain it was going to be to knit. I fully intend to finish it, but I'm in absolutely no hurry to do so, especially since I don't have much occasion to wear lace shawls these days. I do expect to get some work done on it as the weather gets warmer and I have less patience for having a pile of wool on my lap.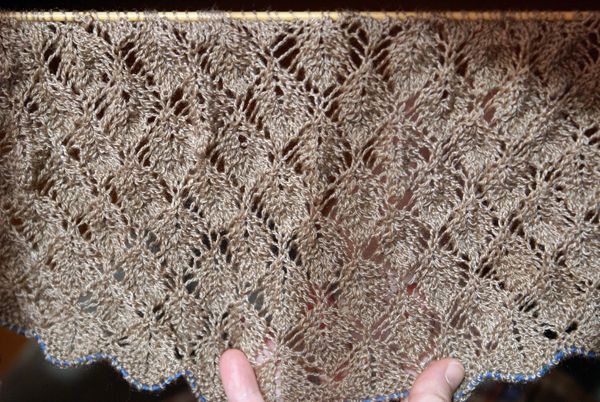 Finally, the boy felted a weird little Portal diorama that I thought I'd share: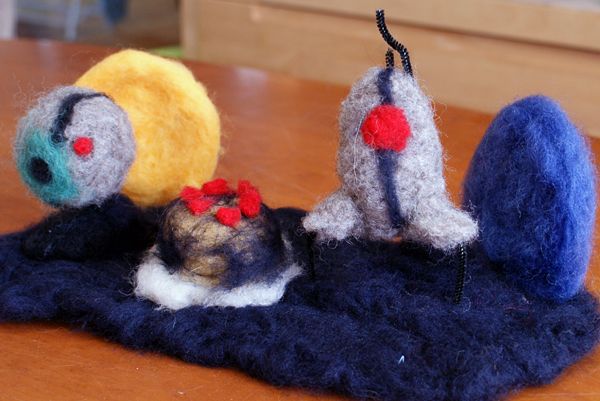 It has a sentry turret and that cannon thingy from the end, two portals, and a cake. He's working on a pokeball right now, but after that he plans on trying to felt a companion cube, too.