I met a lot of really creative and talented people while working on the marriage equality banner project, and some of them asked me to help out with a Mother's Day installation at the Arnold Arboretum. Of course I said yes: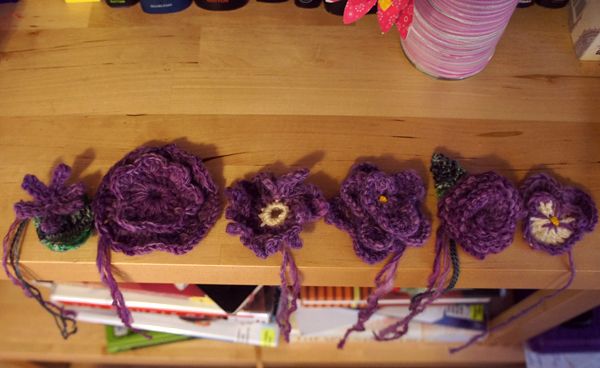 Diane Ivey of Lady Dye Fiber Arts put together this great flower-covered bench for Lilac Sunday, a Mother's Day tradition at the Arboretum, with a little help from JP's Yahn Bomb Squad (more photos on their tumblr). All of my flowers are made with Diane's hand-dyed and handspun yarn, which is awesome.
I thought it came out great, and when I visited it on Lilac Sunday with the family we heard so many positive comments, and saw lots of people taking pictures.